Bush Bulletin: October 2023
Posted on November 10, 2023
Some early rains have started turning the bush from a dry brown to a bright green with new growth around every corner. The wait is on as we expect the Impala's to start giving birth within the next month. This season is always an exciting one for us as baby season is upon us. Within the next few weeks we will have new life in all corners of the reserve. The Ximungwe Pride have now grown to 5 with the older female giving birth to one cub. We are pleased to say all the cubs are doing extremely well.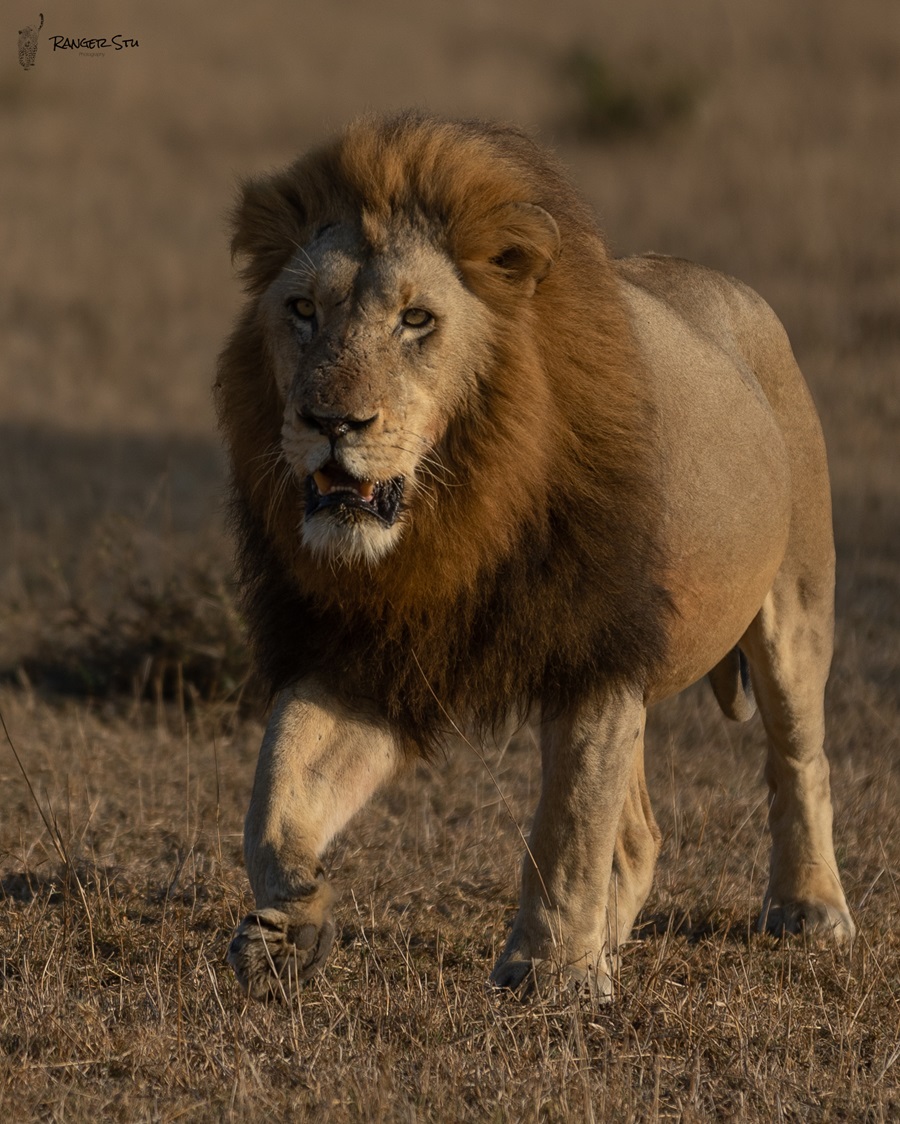 Unwanted Visitor by Stuart
The Tumbela Male has been around the area of the Ximungwe's den sight and this is a huge worry for us as he can potentially kill the cubs of the Ximungwe Pride. He is not the father to the cubs but keeps escaping the Plains Camp Males.
One overcast morning the sound of a lion's roar filled the air. We were itching to get out and start tracking. Little did we know that a Male lion walked through the lodge only a few hours before. We left for drive and straight away found tracks of a male and the games begun. We had multiple tracks of Male Lions but weren't able to work out what happened during the night.
The next morning as the sun was rising a few guides found the Tumbela male but to our surprise, he was roaring confidently. Just South of the lodge the humongous Plains Camp Males were proudly marching towards the lone males' roars. They moved straight into the area of the roar and soon after picked up the scent of the Tumbela Male. Their noses went straight to the ground and made quick work of finding the Tumbela Male lying on the airstrip. Stalk mode was activated and the Plains Camp brothers had their opportunity to get rid of the Tumbela male at last, but the job was not easy.
Lying in the open there was no easy way of getting close to the unwanted male lion. They took their time and made the stalk look like artwork. Once they were close enough the brothers latched onto the lone male and gave him a beating but did not kill him. The Tumbela fought and luckily got away with minimal injuries. The Tumbela quickly started running to get out of the territory of the Plains Camp Males. Later that morning the Plains Camp Males went to the Ximungwe Pride and made sure everyone was safe.
View this post on Instagram
Rhandzekile by Cal
Every now and then we manage to see a rather peculiar-looking elephant cow moving around our reserve. She has become quite a talking point for one reason, she has a congenital physical abnormality in her trunk.
Her name is Rhandzekile which means 'love'. This condition does not seem to affect her lifestyle in any way. She is well supported by her family herd, she has raised calves before and is extremely tolerant around the safari vehicles. If she does decide to approach closer, listening to her breathe through the hole in the trunk is the most bizarre experience.
Old Flames by Justin
Some days, game drives can be very frustrating for guides and trackers. This is a strange statement, as a game drive is meant to be an exciting 3–4 hour adventure in the African bush. On this particular day, however, we spent quite a bit of time following the tracks of both a male and female leopard.
During this tracking exercise, we found ourselves being led back towards the lodge. After spending a few hours searching through the thickets in front of Room 5 with no success, we decided to call it a morning as we were all hot, tired, and ready for a big breakfast.
After a relaxing few hours, we headed to high-tea that afternoon. We found ourselves itching to head out on the afternoon game drive and continue trying to find our elusive, and potentially honeymooning, pair of leopards. It was about 10 minutes into tea when reception got a call from room 5. "There are two leopards in front of the room, and it looks like they are mating.
SUCCESS!!!!
Within 5 minutes of receiving the call, we were all sitting on the vehicle watching the resident female and male leopards, Ravenscourt and Boulders, mating in front of us.
A male leopard will stay with a female for 1 – 4 days to mate. During this time, the pair will engage in a lot of "chasing" in a relatively small area and mate on average four times an hour, and cubs are born within a 90 – 100-day period. Needless to say, we are all very excitedly awaiting the arrival of the newest members to l the Leopards of the Sabi-Sands. I think it is safe to say Leopard Hills has once again lived up to its name.
View this post on Instagram
Scorpions Glow in the Dark by Johan
With summer temperatures rising and some early rains we are seeing more and more of the smaller creatures getting active. While on an evening drive, we found a scorpion hunting insects and beetles on the edge of the road. We stopped to watch and enjoy this rare sighting in the dark. With a black light (UV light) you can see some of these creatures like scorpions glowing in the dark.
Adult scorpions have fluorescent chemicals in their hyaline layer, part of the cuticle in their exoskeleton, that cause them to glow under ultraviolet light. Scientists aren't entirely sure what evolutionary advantage this offers scorpions, but theories include helping protect them from sunlight, helping them locate each other, or helping them hunt.
It's sensible to be afraid of scorpions. They do look scary and with their powerful tail and sting a lot of people would rather avoid them. That doesn't mean we have to hate them, though. Learning more about scorpions reveals them to be generally less dangerous than they look, and it can also help us appreciate them as interesting and important members of our ecosystems.
They give birth to live young unlike most arachnids (and most other invertebrates in general), scorpions are viviparous. That means they give birth to live young rather than laying external eggs. The babies may be born two to 18 months after mating, depending on the species, and look like adult scorpions only much smaller with a soft, white body. They quickly clamber onto their mother's back, who is known to fiercely defend them until it's time for them to move on.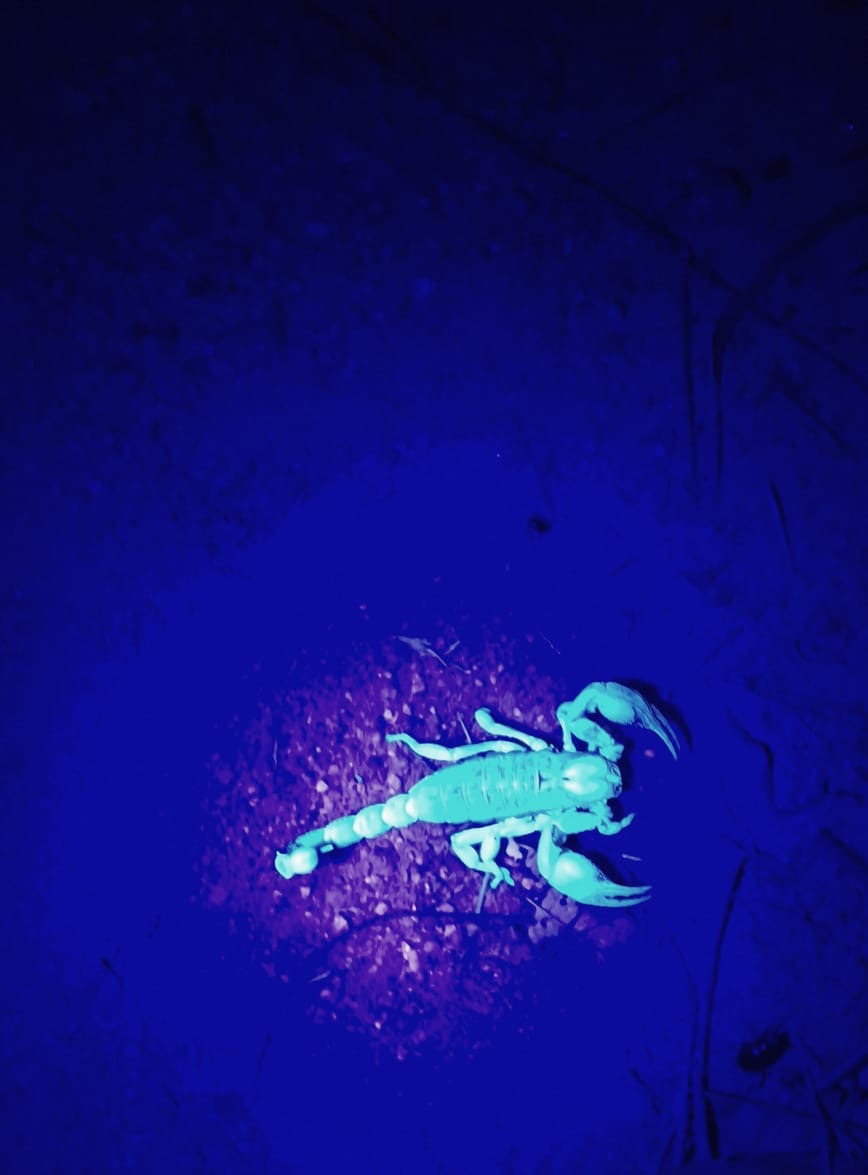 The Fight for Survival by Mowell
While following the Othawa females one morning, we watched as they came across a clan of hyenas. The standoff began and these two confident but young lionesses tried to chase off the clan but the tides soon changed and the lionesses were the ones being chased.
They quickly found a thick bush where they were able to hide and take shelter from the attacking hyena clan. The lionesses were taking a beating and had to change their game plan immediately. A gap opened up and both females ran for a nearby Marula Tree, which luckily enough they were able to climb and finally get away from the pestering hyenas.
Luckily after some time, the hyenas got bored and finally moved off, leaving the two young lionesses alone.
The two Othawa sisters have been alone now for close to a year and a half and are growing incredibly quickly. They are starting to fill out and have found a small territory to the southwest of the Sabi Sands.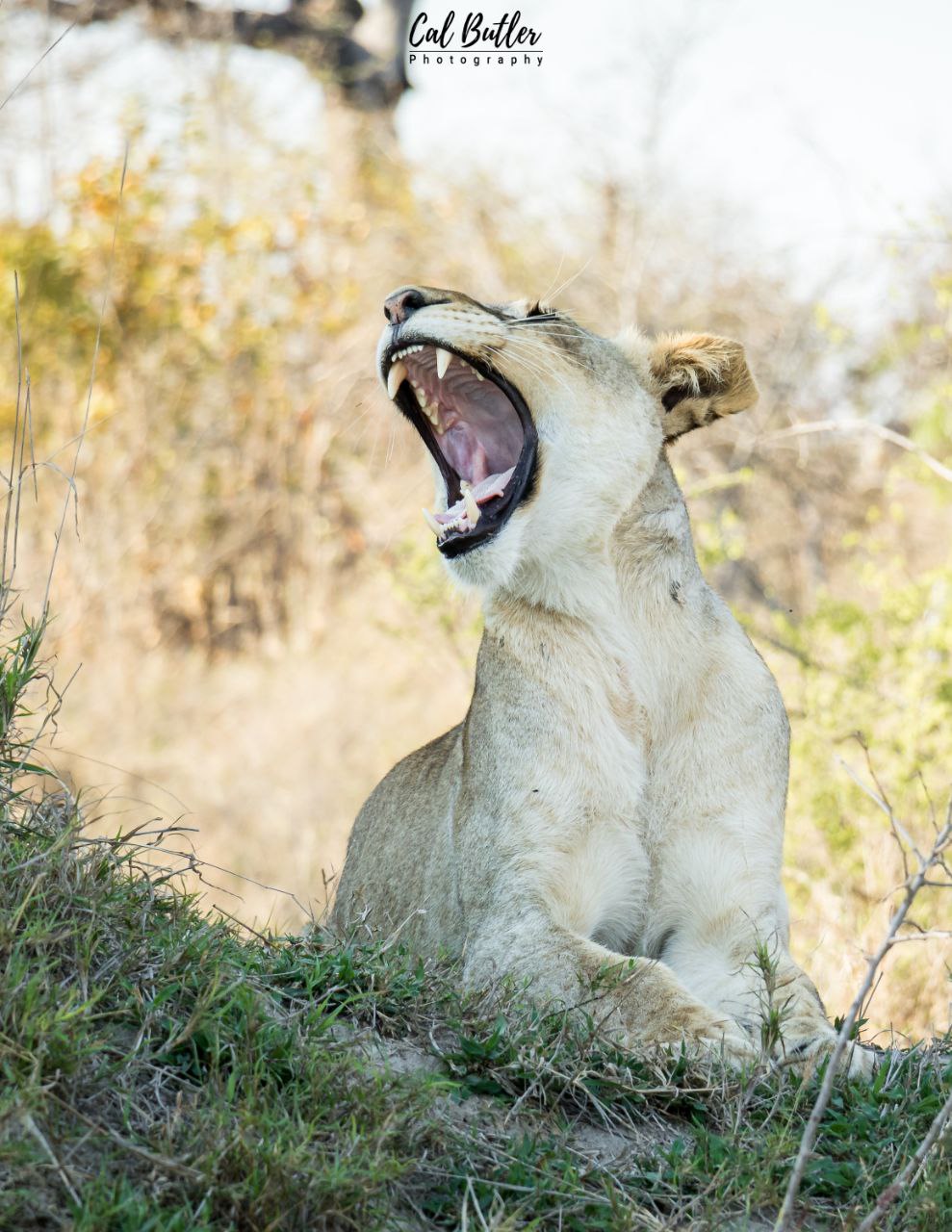 Another month of amazing sightings by all of our guides. With baby season around the corner, we are all extremely excited for the first baby Impala and cannot wait to see what the next month brings us. We look forward to sharing these amazing sightings with you all.
Make sure to follow the Leopard Hills social media pages to see what our guides are getting up to in the bush.
If you're interested in experiencing an awe-inspiring South African safari, please don't hesitate to get in touch with our reservations desk at book@leopardhills.com. Alternatively, click here and make use of the quick and seamless online booking process and start planning your ideal vacation today. We look forward to welcoming you to Leopard Hills Private Game Reserve.
Previous Story
Next Story