Spending time at waterholes
Posted on March 5, 2021
There are many different approaches as to how people enjoy spending their time on safari. Some people love to drive around all day, taking in the vast landscapes of the game reserves, keeping a keen eye out for animals along the way. Some people prefer a slower approach and would rather head off to a quiet water source and wait patiently for animals to come to them.
Both approaches can be productive and can yield fantastic game viewing opportunities. The post below highlights some of the fantastic sightings we have witnessed during drives spent along water sources.
Watching elephants interact around a water source must be one of the most entertaining and rewarding moments in the bush. These large mammals absolutely love playing around in water or mud. They will drink, splash themselves and others, roll around in the mud and even swim if the water source allows for it.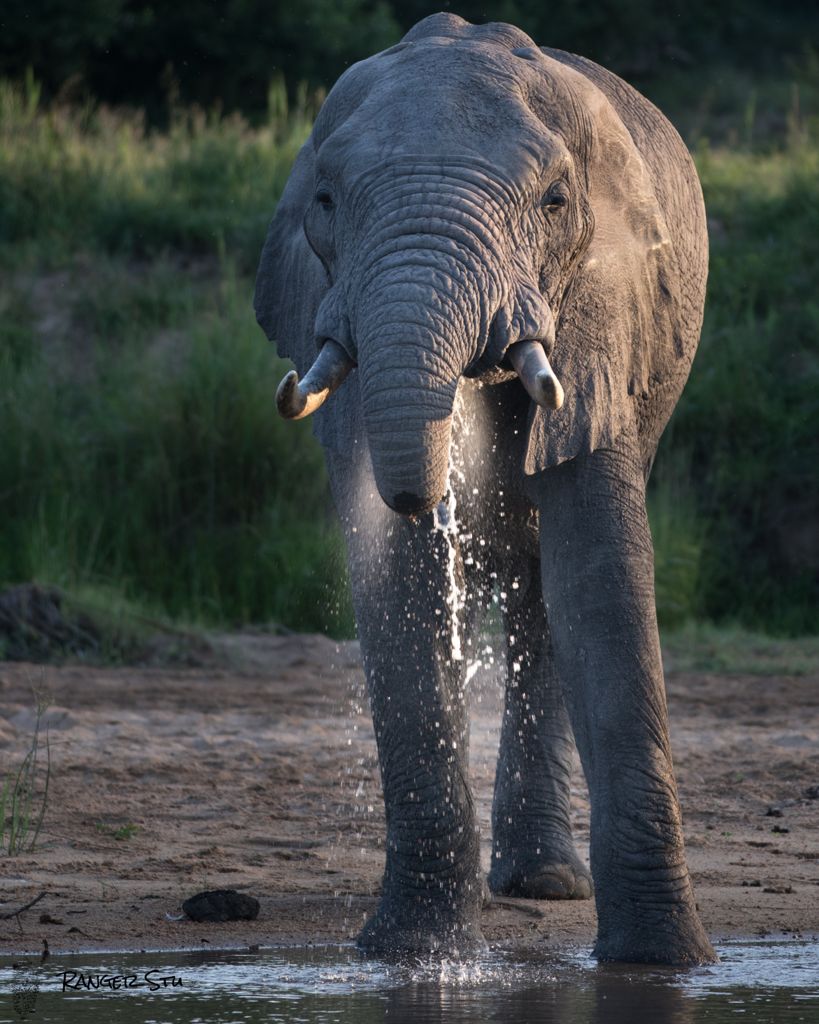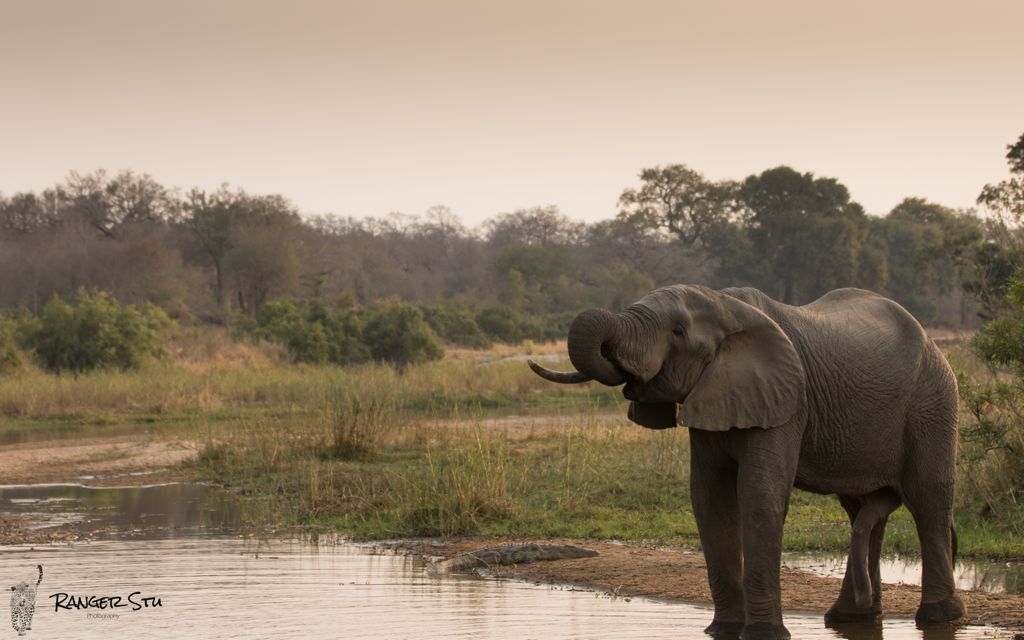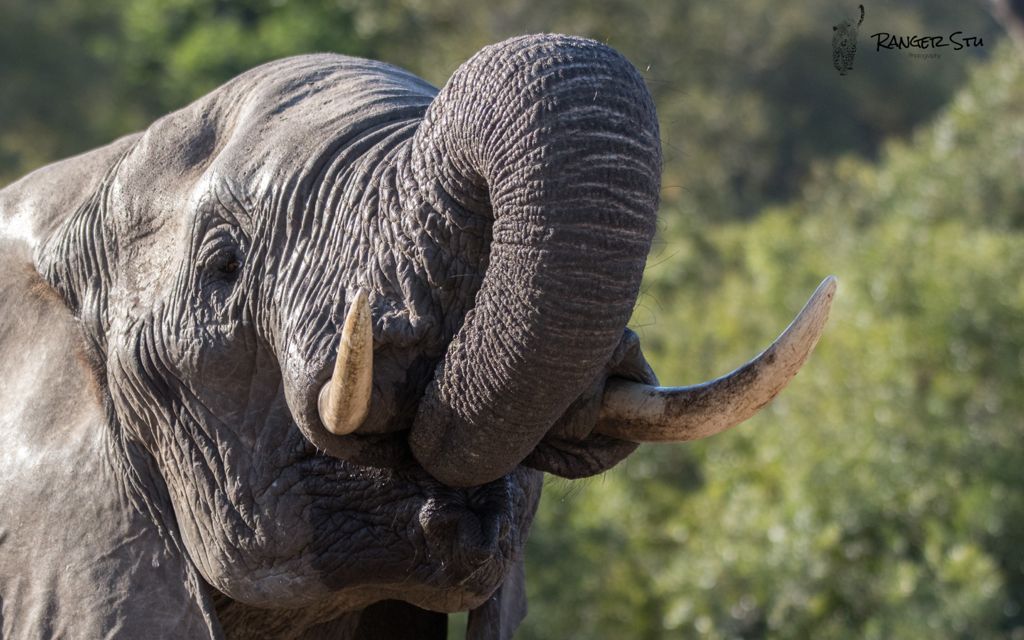 Depending on how long you wish to sit patiently and wait, there is so much more to look out for along the water sources than only the larger animals. Birding can be a great way to pass the time. Some birds like the Pied Kingfisher will hover above a shoal of fish and dive down at lightning speed hoping to strike it lucky. If you scan the reed beds along the water's edge, you may notice a heron that is standing motionless, gazing at the water waiting to spear a fish or a frog.
It is not only dams and mud wallows that attract animal life. An open river system is also a fantastic way to spot animals. If the river is not flowing too strongly, one might even see animals wading through the flowing water.
Finding some of the larger cats making their way towards a water source is always a thrilling experience. They may spend a considerable amount of time down at the water, taking their time to lap up enough water to quench their thirst.
There are moments when you might think nothing is happening and a waterhole is extremely quiet, then all of a sudden something catches your eye and you strike it lucky. Even when the water seems motionless, a crocodile may raise its head, providing you with a few minutes of excitement. Sometimes they may even be feeding when you don't realise it.
Hippopotamus love to spend their days lazing about in the cool water. Listening to their grunts and watching their impressive yawns is always entertaining.
When groups of animals approach the water you are bound to have some sort of a show. Animals often have strong social hierarchies and when a water source gets crowded, it is fun to watch the interaction between the various animals. Some animals love to play, some will just skip the outing to the water altogether.
Regardless of the time of day or which season you may be enjoying your safari; all animals need to go for a drink at some point. Why not hang around the water's edge and see what might show up.
Written by – Cal Butler
Images courtesy of Stuart Buy and Cal Butler